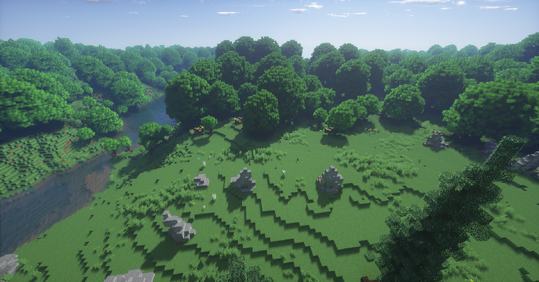 Alternate Names: The Old Wood
NPC Towns: None
Official Biome: Forest
Growable Crops: Wheat, Carrots
Growable Trees: Oak
Raisable Animals: Chickens, Cows
To the north of the Purelake, the lush vegetation of the Odera Forest covers the land. Cradled between the Snowglades, the Purelake, and the Timberlands, Odera is the source of many natural resources for both the Telarians and the Kimarans. Although deceptively peaceful, be wary of the ghost stories that circulate this land.
Ad blocker interference detected!
Wikia is a free-to-use site that makes money from advertising. We have a modified experience for viewers using ad blockers

Wikia is not accessible if you've made further modifications. Remove the custom ad blocker rule(s) and the page will load as expected.